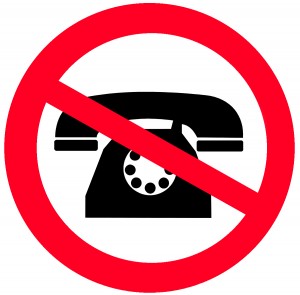 First, let's talk about how we coach our clients to conduct phone screens for hiring salespeople.  The folks involved are the hiring manager(s); myself; the potential hire via speakerphone set up in the middle of a conference table.  Keeping the number of questions to nine is key and each potential hire is asked the same nine questions.  Typically, we schedule a block of 2.5 hours to screen 8-10 candidates. Each individual candidate screen is kept to a maximum of 15 minutes; candidates are advised of this time restraint prior to the phone call.   Questions will vary slightly depending on the type of salesperson being sought. But as an example let's pretend we are looking for someone who needs to get 8-10 new appointments per week and is selling a product or service with a short sales cycle (2-3 meetings total).   Behaviors we will be looking for in the already conducted assessment and things that we will want to verify via this short phone screen are:
Find out why they would be willing to leave their current position. Are they moving away from something or moving towards something? Are they taking responsibility or making excuses and blaming others or outside forces?
Why should we hire them? Let's hear how they sell themselves.
What would they consider their biggest sale, and what did they do to make it happen? Most good salespeople have a "greatest success" story, let's briefly hear about it.
We would of course have six more questions, some will give us evidence of if and how they prospect, how they would go about building their pipeline, how have they recovered from a tough situation, etc.   About halfway through our phone screening there will be one question or statement that will catch them off guard and be very counter intuitive. The winners will handle it fine and will challenge you, the non-winners will fold.   At the end of screening eight people you will hopefully have two that finished and did well. Without a process and accountability with your hiring managers, this will fail. Too many managers are too uncomfortable to put people in tough situations, situations their prospects put them in daily.     We developed our AudioVue tool in InnerVue to create an application that expedites this screening process. AudioVue takes the hiring manager out of the tedious business of trying to schedule, coordinate calendars of 8 to 10 potential hires, while trying to juggle their day-to-day tasks.  The questions are uploaded and ready for the candidate to complete by a given deadline.  Accountability is put on the potential hire.  Not to mention that it gives hiring executives the opportunity to review completed candidates' InnerVue/AudioVue files on their schedule.