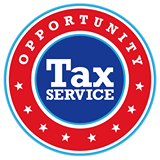 "What a great hire we made using the process. Thank you." Marty Mazer President, Opportunity Tax Service
The main reason I needed to use InnerVue® was due to the amount of time it was taking me to phone screen the top applicants. However, we got more than that from using the HIREGURU tools.  Before we ever speak with a candidate we have all of the information we need to...

"Innervue® has been a tremendous asset to our hiring process. It takes the guess-work out of resume reviewing and allows us to get an inside look at a candidate and key qualities before investing in a face-to-face interview. It sets a tone of expected...